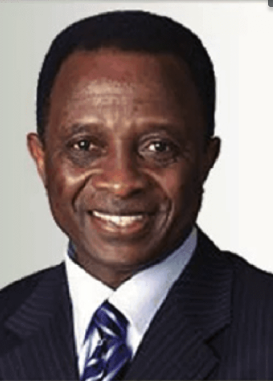 Our Practice Areas
Chionuma Law Firm, LLC has a team of experienced attorneys led by Attorney Chuck Chionuma, who is personally involved with every case. We provide aggressive legal representation with focused attention to detail, studying every aspect of your case for the best result for the client. Attorney Chionuma has more than 30 years of courtroom experience with private individuals and large international companies alike.
While our focus is on personal injury, we can assist with a variety of practice areas, including the following:
● Personal Injury
● Product Liability
● Workers' Compensation
● Medical Malpractice

● Traffic Tickets
● DUI/DWI
● Dog Bites
● Large Truck Accidents

PERSONAL INJURY
Anyone who has ever been in an accident knows their life takes on an entirely new dimension when cars, trucks or motorcycles crash. Paperwork, dealing with the insurance company, fixing your vehicle – all tough to concentrate on, but especially so when you're injured in the crash.
The purpose of a personal injury lawsuit include:
to hold accountable those responsible for your injuries
to regain money lost to medical bills and missed work
to compensate you for your pain, suffering and disability
to compensate you for future lost income, and more….
PRODUCT LIABILITY
Every day we test our faith in mankind. We trust that the products we use have been designed, manufactured and distributed by conscientious and responsible individuals and companies. When an injury or death occurs due to a defective product, those responsible should be held accountable.
Chionuma Law Firm, LLC attorneys have extensive experience litigating product liability lawsuits. Our product liability attorneys have recovered millions for innocent victims.
WORKER'S COMPENSATION
Have you been injured on the job? Is your employer telling you that you have to work, but your doctor is telling you something different? Do you believe that you aren't getting the right medical treatment? Our experience in workers' compensation is unsurpassed. At Chionuma Law Firm, LLC, our experienced workers' compensation attorneys are ready to help you from the moment we receive your call and language is no barrier.
MEDICAL MALPRACTICE
What is Medical Malpractice?
When you or a family member are ill, injured, or need medical assistance (such as a pregnancy), you are dependent on your doctors, nurses, therapists, hospitals, and the medical practitioners to resolve the situation.
The vast majority of these healthcare providers live up to their promise. Sadly, some do not, and then you are left to live with the consequences of what they did to you or how they damaged you physically and mentally. When these individuals leave you injured you need to have a top medical malpractice lawyer working tirelessly to get you the compensation you deserve, and that is where Chionuma Law Firm, LLC can help.
According to recent studies, as many as 98,000 Americans or more, die each year from preventable medical errors made by hospitals, doctors and other medical professionals (Institute of Medicine; To Err is Human; Building a Safer Health System, 2000). Far more Americans die each year from medical errors than from car accidents (43,458), breast cancer (42,297), or AIDS (16,516).
The law recognizes that medical professionals can make error. However, a medical mistake becomes medical malpractice whenever the care of a patient falls below accepted community standards and causes injury or death.
TRAFFIC TICKETS
Driving is a Privilege You Can't Afford to Lose
No one can afford to lose their license. For most people, the ability to drive impacts daily life. Whether that's getting to a job or caring for your family, the convenience and necessity of driving is something we don't want to lose.
If you find yourself faced with a possible license suspension, do what thousands of other people have done: rely on the trusted advice of Chionuma Law Firm, LLC.
DUI/DWI
DUI laws in the state of Missouri apply to any individual operating a motor vehicle while under the influence of any mind-altering substance, such as alcohol, marijuana, and other drugs. The DUI laws do not differentiate between legal and illegal substances; even prescription painkillers that are prescribed to you are still considered a mind-altering substance if they affect your driving performance. If your behavior is impacted in any way by the substances in your body, you can be arrested for driving under the influence and subject to the legal repercussions for DUI/DWI.
DOG BITES
Attacked by a Dog or another Animal? Get the Compensation You Deserve!
Although animal-attack claims typically involve dog bites, many other types of domesticated animals, such as ferrets, cats, and even birds, can also bite humans. Even non-domesticated animals, including snakes, and large cats ordinarily found in the wild are kept by some people as pets and have been known to attack children and adults. An owner can be held liability in many cases for injuries caused by their pet; typically, when trespassing is not an issue.
Were you bitten? Let our team of dog bite lawyers in Kansas City, get you the help you need!
LARGE TRUCK ACCIDENTS
If you have been injured in an accident with a commercial vehicle, contact a Kansas City truck accident lawyer at Chionuma Law Firm. Our experienced attorneys have been helping victims of truck accidents throughout the Kansas City metropolitan area for over 30 years.
Call for a Consultation
At Chionuma Law Firm, LLC, our mission is to lead with care, competence, and compassion. Call us today to discuss your personal injury case or other legal matters and know that no case is too big or small for our team to handle. We will fight for anybody who has been wrongfully injured or has been a victim of discrimination.