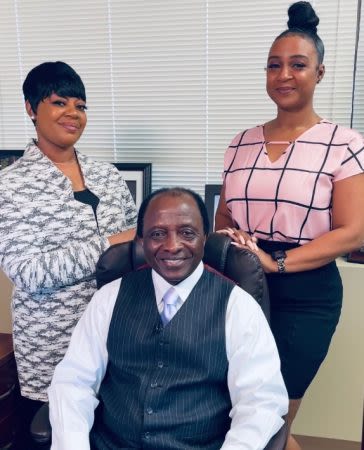 Our staff at Chionuma Law, LLC is ready to help you wherever you are in your journey. Any time you call our office someone is ready to answer your questions.
Ty our office manager and Paralegal to Attorney Chuck Chionuma has been with the firm for 14 years. She oversees the day-to-day operations, provides administrative support, and works alongside our clients from beginning to end during some of the hardest times in their lives. Outside of work she enjoys spending time with her family, traveling, the great outdoors, and has a love for plants and gardening.
Chaun our legal secretary and notary public has been with the firm since 2019. She is the first point of contact and the first beautiful face you will see when you come to our Office. She works alongside our clients and handles each case with the compassion and care it deserves. Outside of work she is a mother, wife, and gym enthusiast who is passionate about health & fitness.
We are here to help you from beginning to end