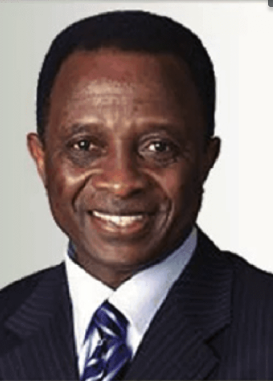 Meet Our Team
Chuck N. Chionuma, Attorney At Law
Chuck Chionuma graduated in December of 1984 from University of Missouri Law School in Kansas City Missouri, one semester ahead of his class, got admitted to the Missouri State and Federal Bars, and began practicing law one half year before his class graduated from law school. His tenacity to hard work and excellence has never relented and has led him to represent world class corporations such as General Motors Corporation, Ford Motor Company, Chrysler, Kmart Corporation, The FDIC, The School District Of Kansas City Missouri, Nike, and several more notable corporations and organizations in complex transactions and heated ligation. Successful results for his client has remained his mantra!
Chuck now brings his experience to the plaintiff's bar representing individuals with even deeper zeal, drawing from his over 30 years experience defending corporations and knowing their defense strategies.
Education
1981 - B.A., Business Administration
Philander Smith College, Little Rock, Arkansas
Graduated Magna Cum Laude; ranked 1st in class

1984 - Juris Doctorate
University of Missouri at Kansas City School of Law
Honors
Honor Roll Philander Smith College, 1978 through 1981
Dean's List Philander Smith College, 1978
Nominated to Who's Who Among College and University Students in America and selected in 1981
Received scholarship from Alpha Delta Mu Honor Society, 1978 through 1981
Member and Vice-President of Alpha Kappa Mu Honor Society, 1980 through 1981
Selected as an Outstanding Young Man of America in 1983 by U.S. Jaycees. ​
About Chionuma Law Firm, LLC
The mission of Chionuma Law Firm, LLC is to provide our clients with the highest quality of legal services. Our office is in Kansas City, Missouri and we work hard to protect the rights of individuals who have been injured as a result of the negligence of others. Our attorneys represent clients in personal injury matters including car accidents, large truck accidents, motorcycle accidents, wrongful death, drunk driving accidents, slip and falls, premises liability, dram shop liability cases, burn injuries, dog bites, daycare injuries, swimming pool and hot tub injuries and all types of negligence which result in serious injuries or death. Individuals can call on us when they need aggressive and effective legal representation.
​
At Chionuma Law Firm, LLC our clients receive thorough, vigorous, ethical and professional legal representation. We provide our services at a fair price and with focused dedication to our clients' desires and wishes. We believe our clients are entitled to no less.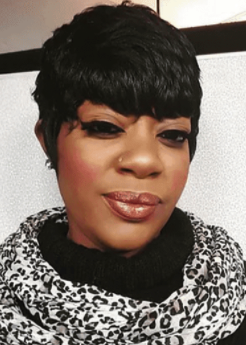 Ty Burnside
PARALEGAL.
OFFICE MANAGER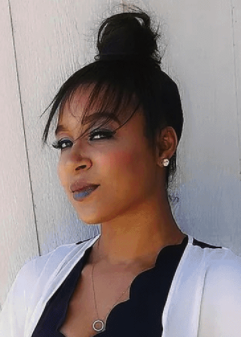 Chaun Brown
LEGAL SECRETARY.
Although we are trial lawyers, we are also trained and credentialed in mediation, and clearly understand that a courtroom battle is not always in the client's best interest. Litigation can be expensive and time consuming. We work with our clients to find other, less costly ways to resolve disputes. Our lawyers encourage the parties in a dispute to avoid litigation and to consider alternative methods for resolving their disputes. These alternative methods can include simple negotiation or more structured mediation. In many cases, we find that one of these methods will help the parties reach an agreement quickly and cost-effectively. If an agreement cannot be reached and litigation is necessary, our attorneys will fight aggressively to achieve the best result possible for our client.
A good attorney-client relationship is one that is based upon respect, trust, and mutual confidence. Clear, open, and frequent communication is essential for clients to understand their legal matters and the legal services their attorneys provide, and it is also essential for attorneys to understand their clients' needs and goals. At Chionuma Law Firm, LLC we take the time to understand our clients' needs, and then tailor our services to meet those needs. We know that our clients expect the highest quality of legal services from us. Every day, our goal is to exceed those expectations.
​
Chionuma Law Firm, LLC is a full-service law firm providing effective and efficient legal representation to individuals in the Kansas City, Missouri metropolis and across the State of Missouri and the State of Oklahoma. We know our clients expect the highest quality legal representation from us. We strive always to exceed expectations, providing cost-effective legal representation that meets our clients' objectives.
​
Our Kansas City personal injury lawyers handle all types of personal injury cases for individuals and families who have been involved in auto accidents, slip and fall accidents, trucking accidents, motorcycle accidents, drunk driving accidents, workers compensation, traffic tickets, DUI/DWI, medical malpractice, bog bites, and large truck accidents. Injuries which may result include paralysis, paraplegia, quadriplegia, burns, amputations, traumatic injuries. We represent families in wrongful death lawsuits when a loved one has died due the recklessness or negligence of another. Our Kansas City personal injury lawyers will make sure you get all the compensation to which you are entitled for your personal injury claim.
Contact a lawyer at the law offices of Chionuma Law Firm, LLC to schedule a FREE initial consultation. We can meet you wherever it is convenient for you — our office, the doctor's office, the hospital or your home. In most cases we work on a contingency fee basis, which means we do not get paid unless you do.
Accepting clients from across Missouri, including: Arnold, Belton, Blue Springs, Cape Girardeau, Carthage, Chesterfield, Columbia, Excelsior Springs, Farmington, Florissant, Fulton, Grandview, Hannibal, Independence, Jackson, Joplin, Kansas City, Kennett, Kirksville, Kirkwood, Lebanon, Lees Summit, Liberty, Marshall, Maryville, Mexico, Moberly, Nixa, O'Fallon, Poplar Bluff, Rolla, Saint Charles, Saint Joseph, Saint Louis, Saint Peters, Sedalia, Sikeston, Springfield, Warrensburg, Washington, West Plains and Wildwood.